Specials
You can browse our available specials below by category, and click on a link to read a PDF with details. If you have any questions, please feel free to contact us. 
Distributor Caps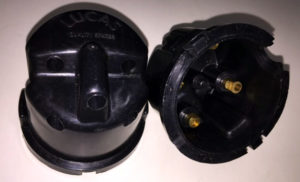 We have our own line of replacement distributor caps for Lucas applications. We have them made to the highest industry standards including all brass contacts.
Water Pumps
We import the highest quality water pumps form England, Germany and Italy. We also have water pumps made in Asia to our specs, including metal impellers.
Repair manuals (E.G. EUROPEAN and DISCONTINUED REPAIR MANUALS)
While we carry the complete line of Haynes manuals including many UK titles not readily available in the US, we also collect NOS manuals from anywhere we can find them. This way we have manuals that are otherwise out of print.
PDF 2 TITLE, LINKED TO PDF ITSELF
PDF 3 TITLE, LINKED TO PDF ITSELF
Overstock
Overstock items listed are not necessarily indicative of what is actually available at the time of browsing; they are an approximation. Please call us at 845-279-7300 for pricing and ability for purchase. Thank you!
PRODUCT CATEGORY
PDF 1 TITLE, LINKED TO PDF ITSELF
PRODUCT CATEGORY
PDF 1 TITLE, LINKED TO PDF ITSELF
PRODUCT CATEGORY
PDF 1 TITLE, LINKED TO PDF ITSELF